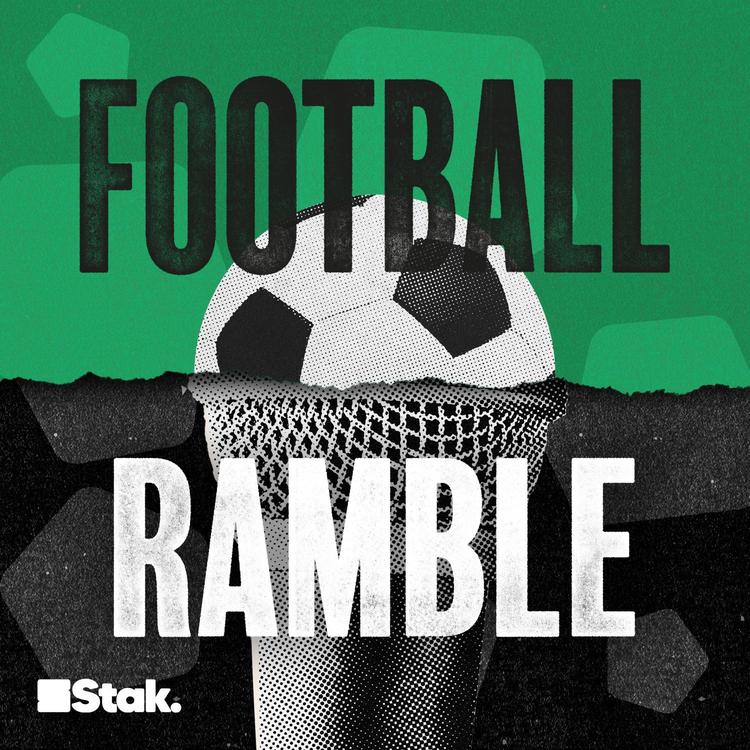 11/29/2023
Still fighting for this title
Newcastle were on the end of a stinking decision last night. Predictably, Pete seems the least outraged by the whole incident - but Marcus and Vish are angry about it, particularly because it robbed Nick Pope of his clean sheet bonus. Maybe not quite as angry as the Newcastle fan that had to turn on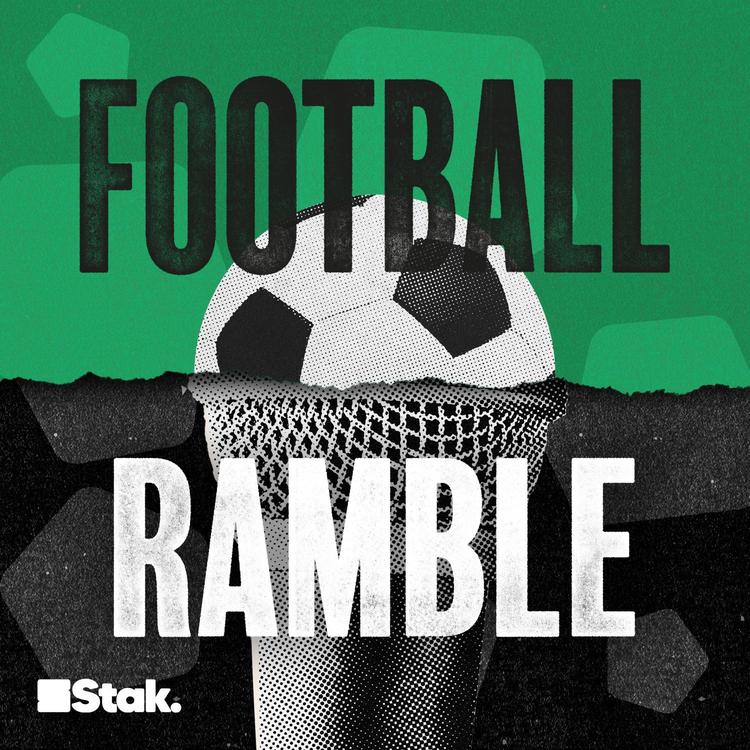 11/27/2023
Just a shinner
We witnessed one of the greatest ever Premier League goals on Sunday, but there are more urgent matters to attend to on today's show. Like… is Sean Dyche actually bald?Marcus, Vish, Jim and Pete guide you through a chaotic Premier League weekend! We argue that Lewis Miley looks like a stretched out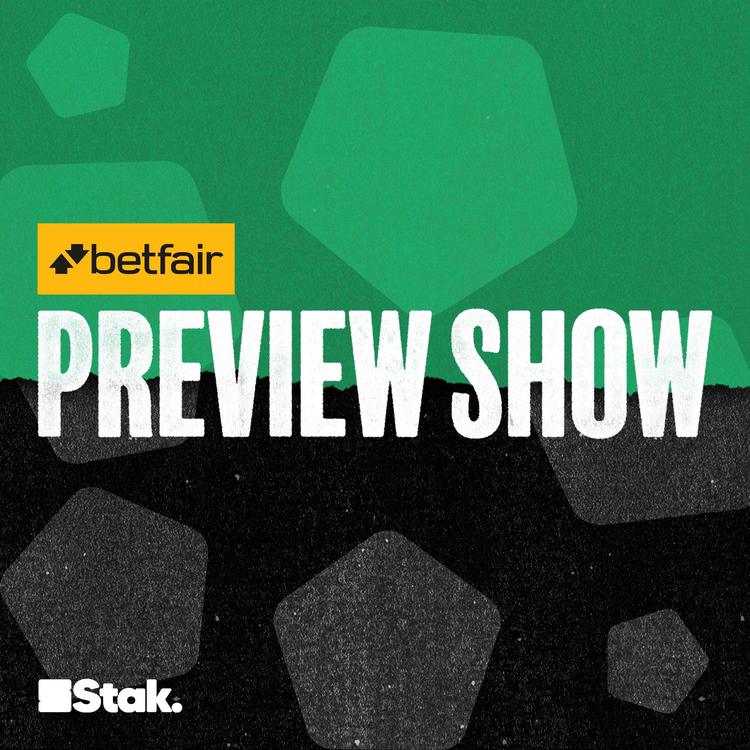 11/24/2023
The Preview Show: Haaland's Special Salmon
We're finally back in the warm, comforting arms of our benign Premier League overlords. And do you know what that means? Protest planes.Pete, Vish, Andy and Jim discuss how Everton fans should make their protest heard, what it would be like to have your head in Jurgen Klopp's armpit, and unconfirmed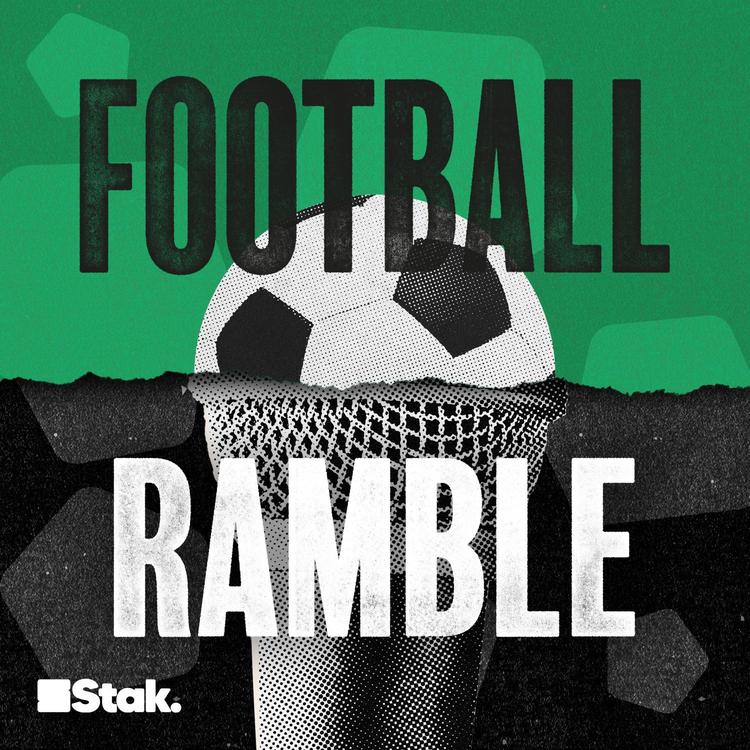 11/23/2023
The Best of Ramble Uncut
Been wondering what you're missing out on over on the Football Ramble Patreon? Well, here's a taste…Every single Wednesday, we serve up our Friends of the Ramble with 'Ramble Uncut' – an extended edition of the show where we let you in behind the curtain for our unfiltered ramblings about football,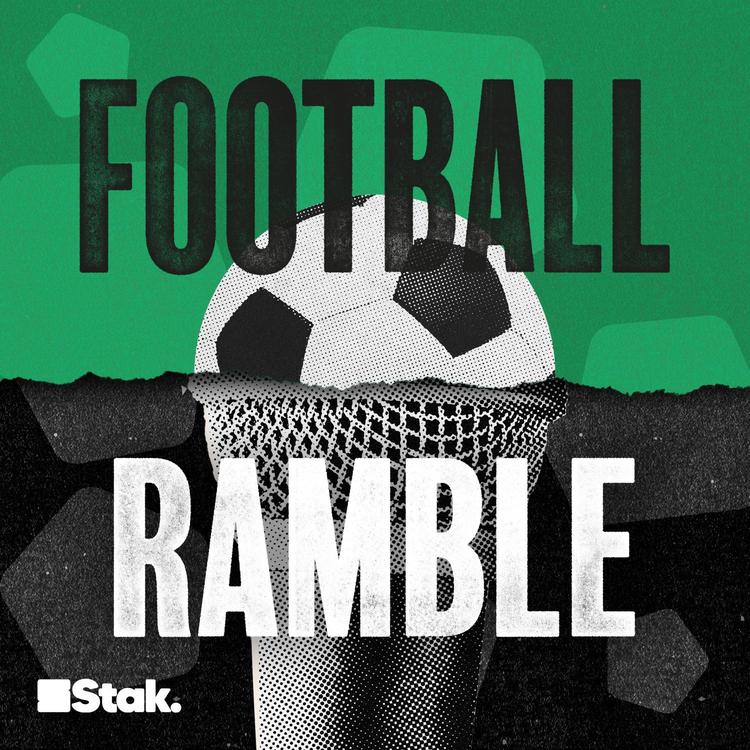 11/22/2023
Jim, the God of Football
Is İlkay Gündoğan turning into the German Roy Keane? Can anyone stop Jim from turning into the God of Football? And will Kevin Keegan EVER stop hosting industry conferences? A listener has a fresh update for us...Marcus, Jim, Andy and Vish are here to look back on the final round of Euro 2024 qualif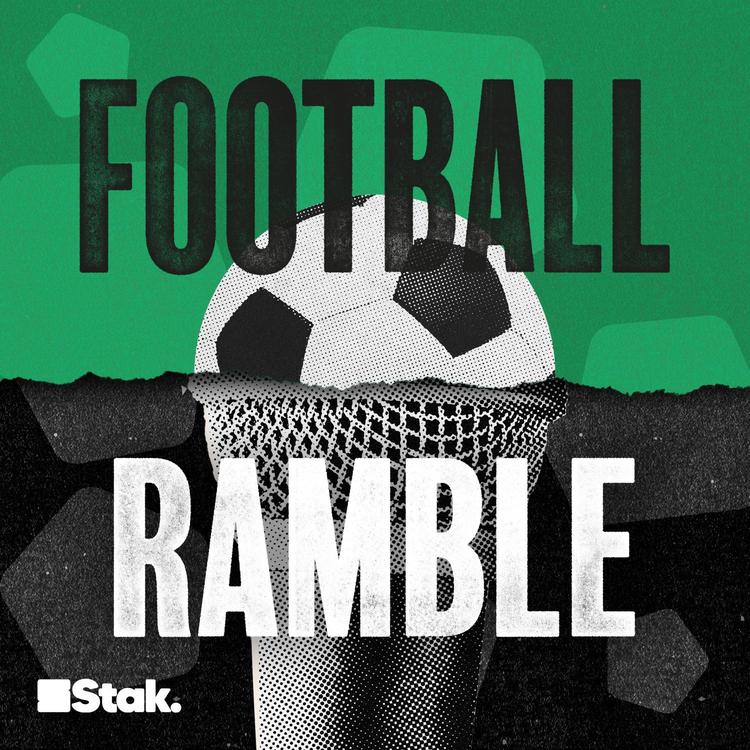 11/21/2023
Ramble Reacts: No rebounds in a shootout
England completed a statement 8-1 aggregate victory over North Macedonia. Marcus and Jim are on hand to send that message to the rest of Europe. They also remind us that there are no rebounds in a penalty shootout.Once that's out of the way, the lads discuss if these two poor performances will have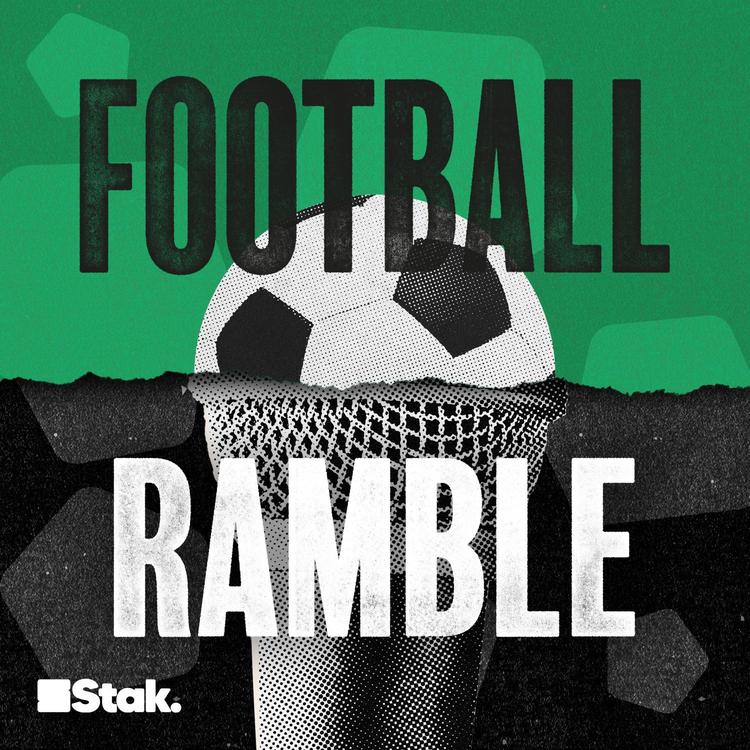 11/20/2023
Dark Forces, Part 2
Marcus, Vish and Jim are here to bemoan the refereeing that made England not have a shot on target until the 64th minute against Malta. WHERE'S THE INTERNATIONAL PGMOL?!We also react to the seismic news of Everton's 10 point deduction and ask where it leaves the club, the fans, and… other clubs. Plu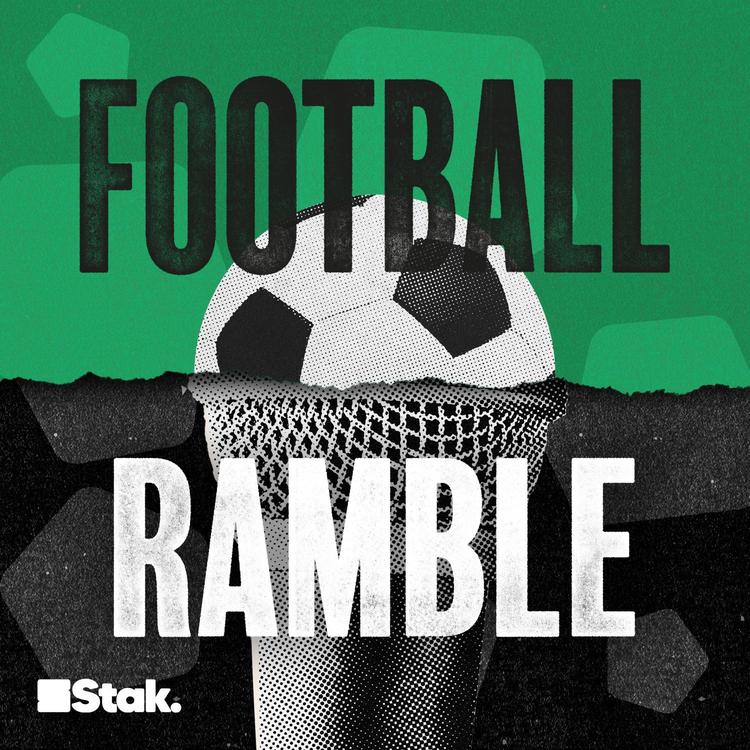 11/18/2023
Mailbag: Can bao buns save modern football?
Marcus, Jim, Vish and Pete are back to answer more of your burning questions, as we revel in football's stupid stuff and a listener writes to us after attending that chaotic Norwegian promotion ding dong last week.Plus, we look into how football can stop eating itself, deciding the only answer is to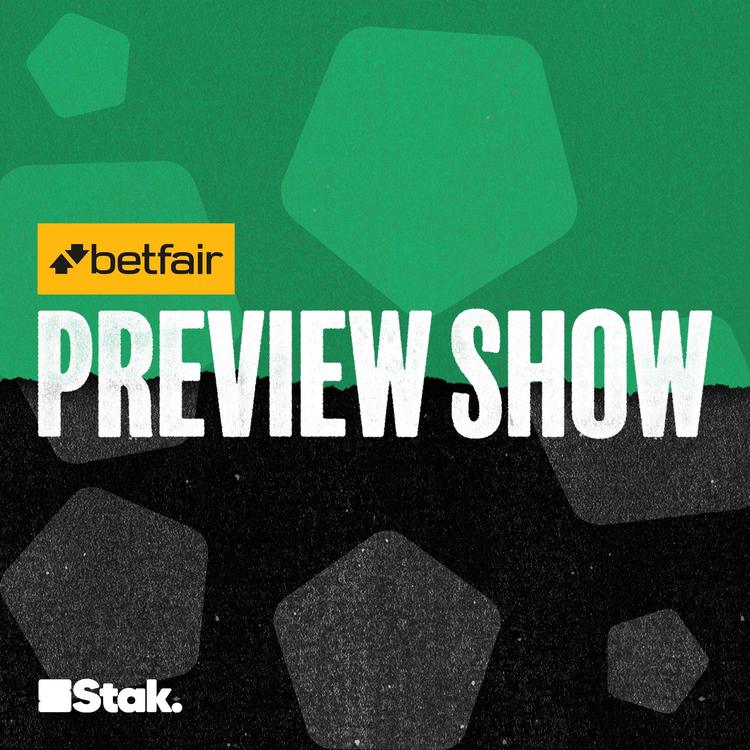 11/17/2023
The Preview Show: The Curse of the Colonel
Is a draw in Tbilisi - thanks to a 92nd minute equaliser - enough to rid Scotland of their dreaded curse? Marcus, Pete, Jim and Vish call for any curse experts to help them solve that mystery.They also speculate whether Gareth Southgate is cooking up any experiments in his lab ahead of England vs Ma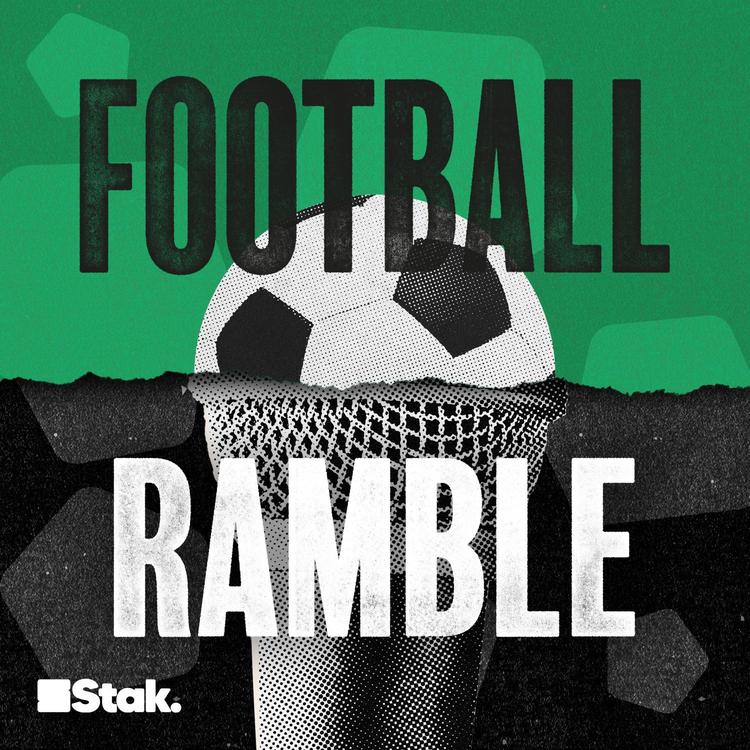 11/16/2023
England at Euro 2024: Best XI and answering your questions
The all-important milestone is upon us: it's 211 days until Euro 2024!But seriously, the current England squad is full of ridiculous talents and a fair few figures who divide opinion – not least Gareth Southgate himself. So today, Marcus and Luke try and make sense of it all!They pick their best Eng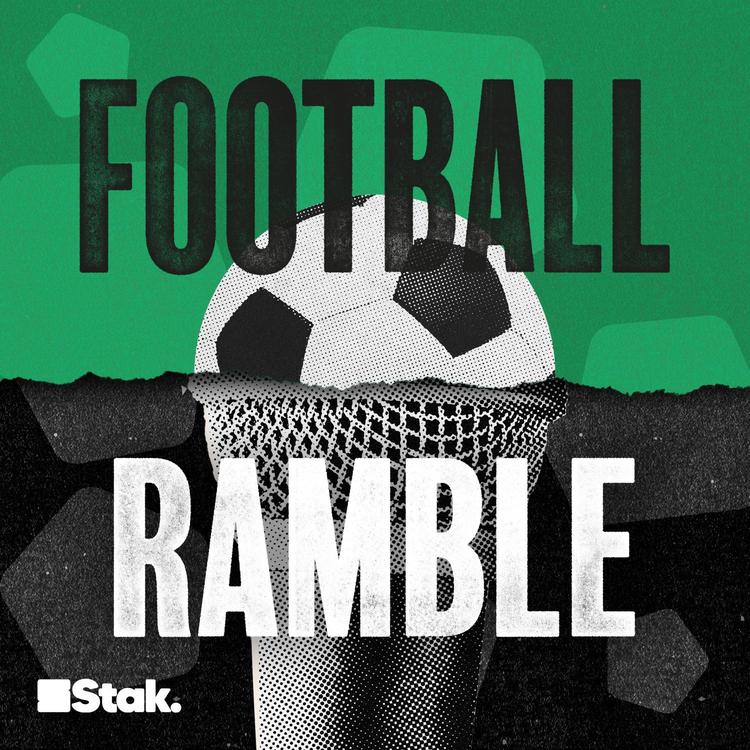 11/15/2023
The lard and lager boys
The FA Cup first round reached its conclusion last night. So today, Pete decided to bring the magic of the cup into the studio, quite literally…Donny's joined on the show by Marcus, Luke and Jim who all have to listen to his travel advice for Malta and – erm – Horsham, before Marcus finally puts Pet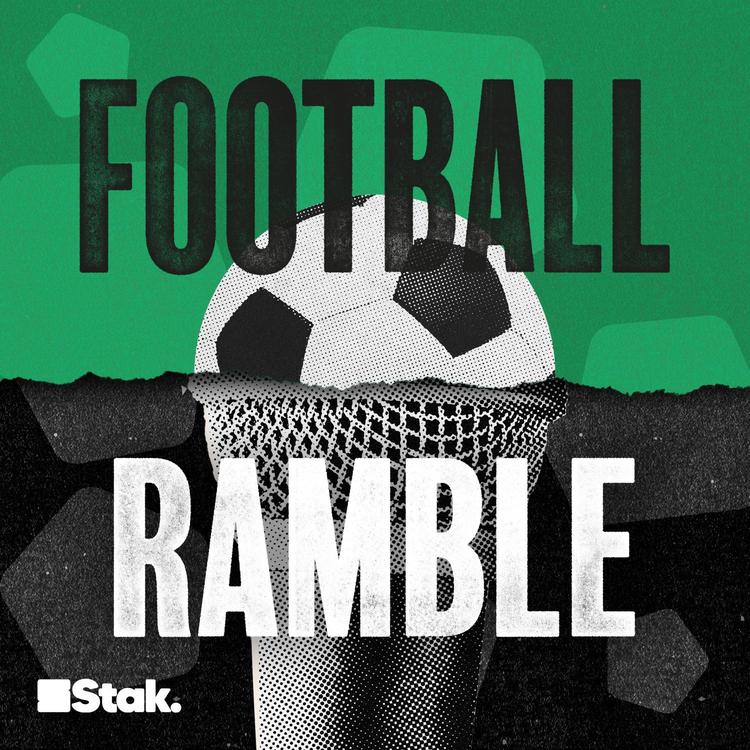 11/13/2023
Hold my lemons
Poch 'n Pep treated us to another classic! Marcus, Luke, Vish and Jim relive Chelsea 4-4 Manchester City – a glorious game full of good goals, controversial goals, and goals scored with ballsacks. Join us!Elsewhere, Marcus tries to sign everyone up to the England national team, Jonathan Pearce shows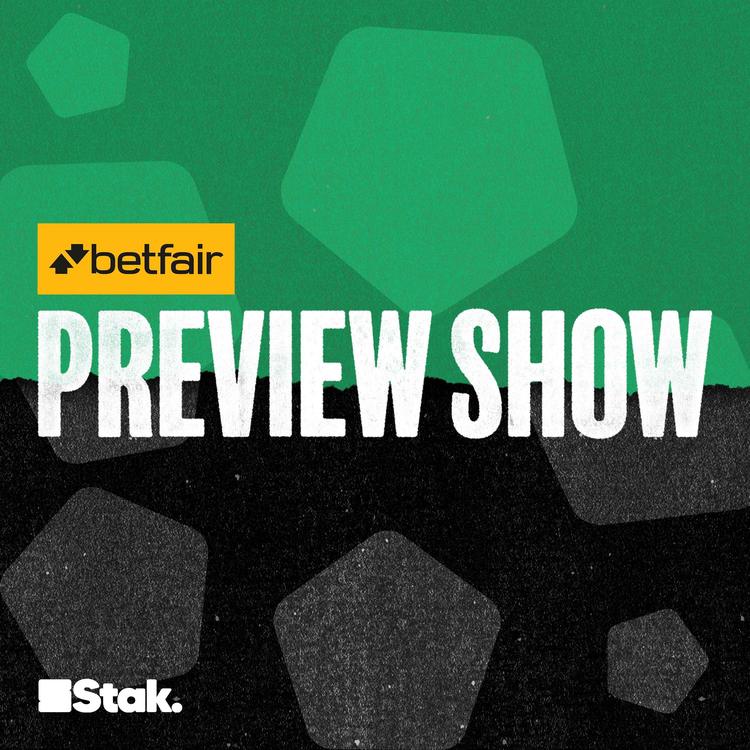 11/10/2023
The Preview Show: Keystone Klopp
Bonk! Your Keystone Cops – Marcus, Luke, Jim and Pete – are on hand to see you into the weekend.Jürgen Klopp attends Fyre Festival, Neil Warnock at last has his say on VAR, and Dominic Cummings has an "excellent" drink with Peter Reid.Plus, there's the most epic Jack's Encyclopaedia tiebreaker you'v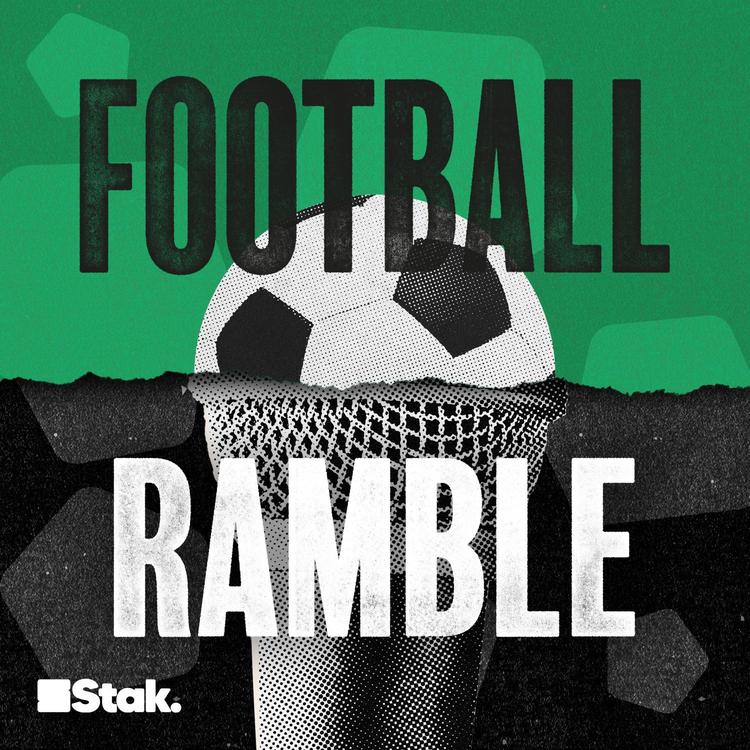 11/09/2023
Ramble Reacts: The Theatre of Nightmares
Marcus and Vish react to a chaotic Champions League night in Copenhagen, which saw Manchester United swing between good, bad, good again, and then - finally - ugly.From Marcus Rashford's red, to the two handballs, to a 17-year old literally called Roony scoring the winner, to Vish's impending loboto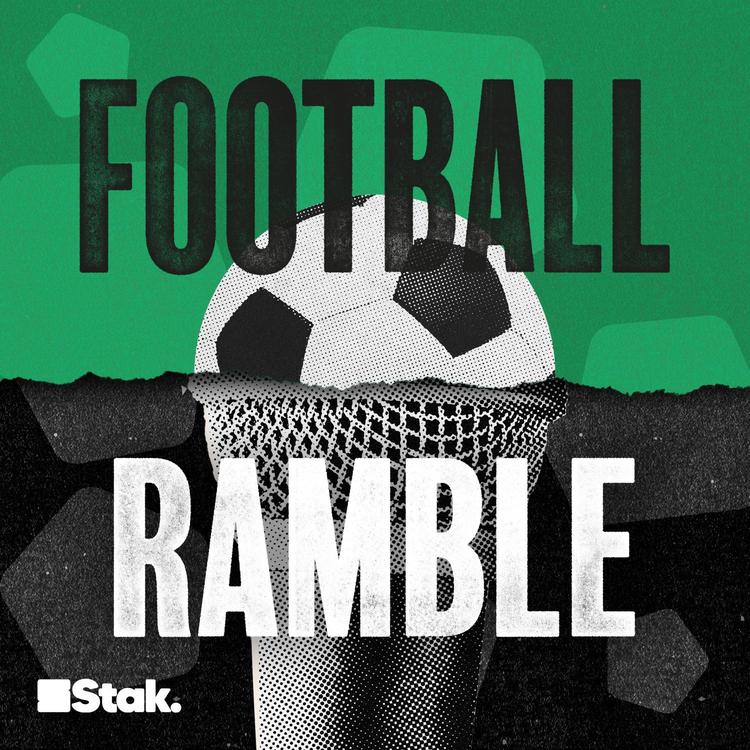 11/08/2023
The Dungeon of Secrets
As usual Marcus, Luke, Jim and Pete start the show with the biggest and most important piece of news… Phil Neville is BACK! You just can't keep a good man down.The Champions League is also back. Pete explains how Newcastle at least put up more of a fight last night than he did against some confirmed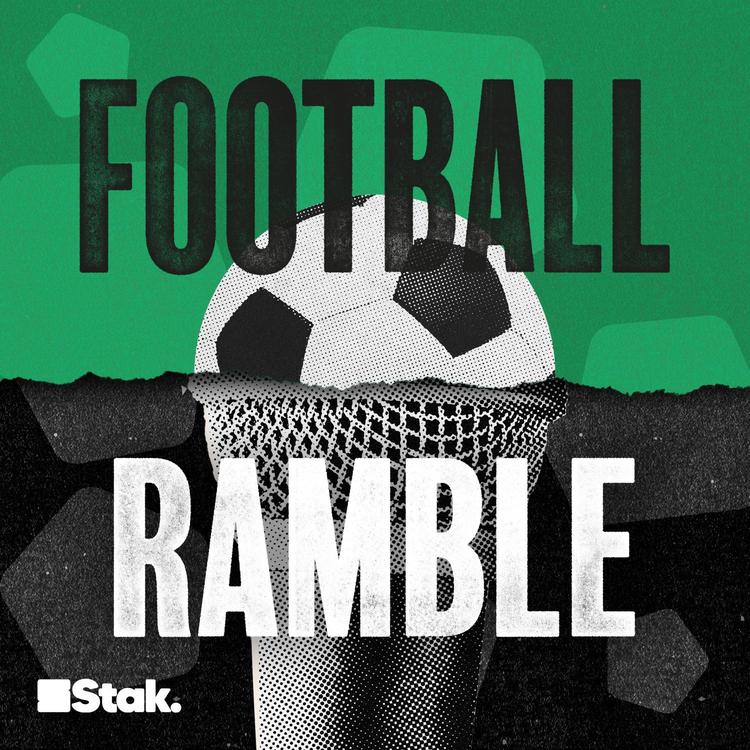 11/07/2023
Ramble Reacts: It's easier playing against 9 men
Spurs 1-4 Chelsea: where to begin?! Luke and Vish are here to pick apart a quite ridiculous game and a quite ridiculous performance from Cristian Romero, which somehow left the lads comparing him to Arnold Schwarzenegger and both Kray twins.They also take a moment to enjoy Big Ange's commitment to p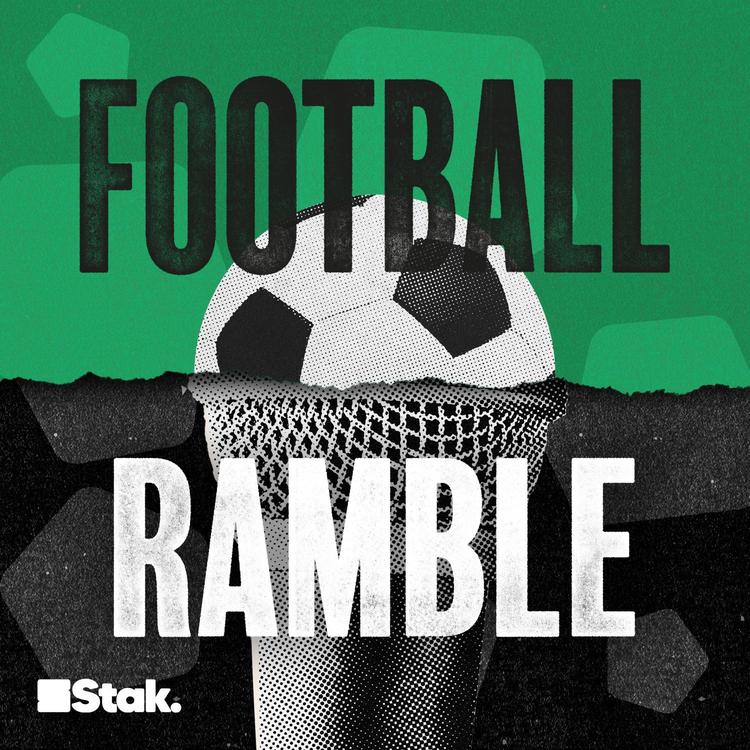 11/06/2023
The Statement Posse
Another VAR conspiracy, eh? It must be time for a Monday Ramble!Marcus, Jim, Andy and Vish get their head around all the drama at St James' Park on Saturday night after Arsenal join the Statement Posse. Plus, Vish suggests the novel idea of burying old football grounds, Darwin Nunez continues to pro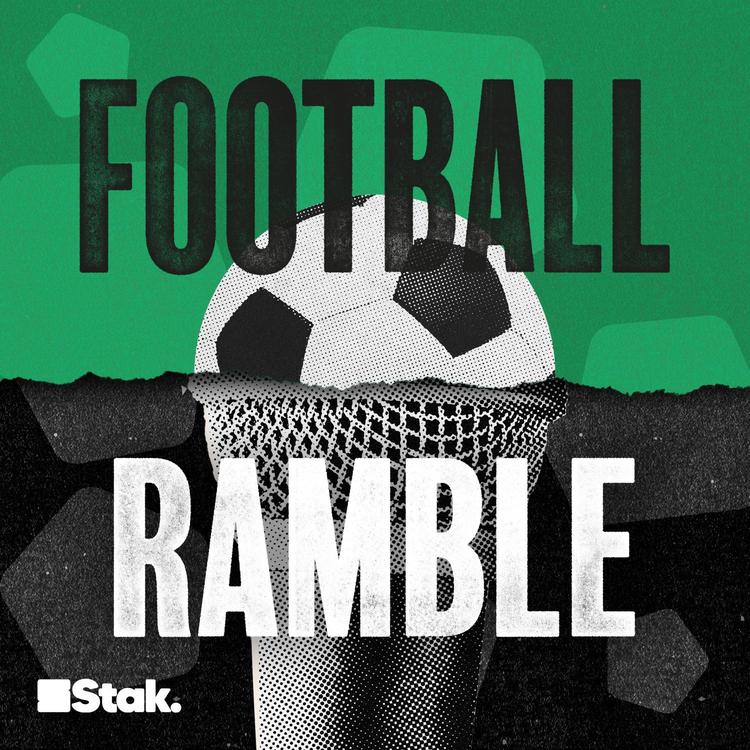 11/05/2023
October Recap
Some of our favourite moments from last month on the show!Like what you hear? Hit that subscribe button to make sure you never miss a thing.Follow us on Twitter, Instagram, TikTok and YouTube, and email us here: show@footballramble.com. Hosted on Acast. See acast.com/privacy for more information.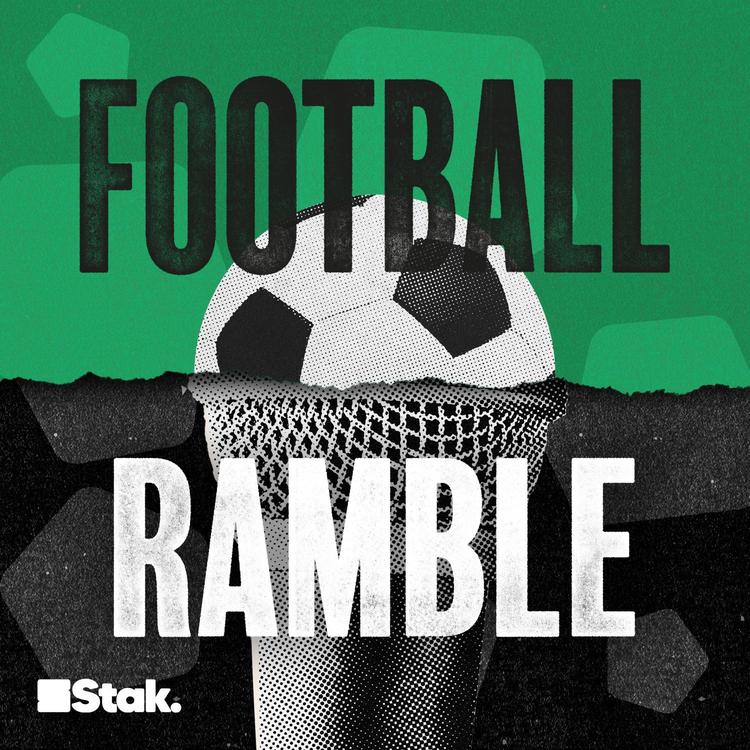 11/04/2023
Mailbag: Is it ever okay for a fan to switch clubs?
Welcome to the very FIRST Football Ramble Mailbag! Every fortnight, we're sharing our favourite listener stories and tackling your questions – some of which will be from X. There's some great stuff on there, by the way.This week: how do we stop the enshittification of football? Which footballers hav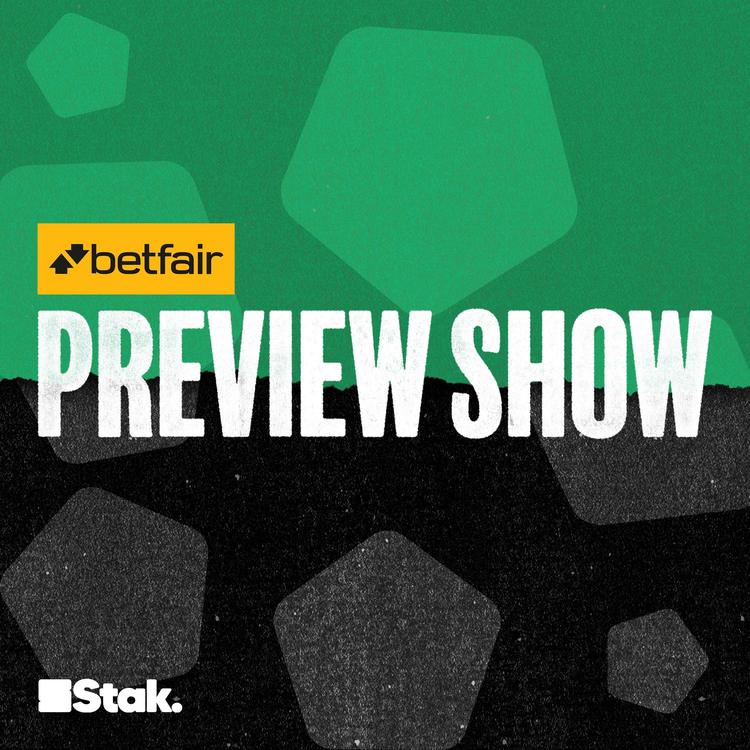 11/03/2023
The Preview Show: The Tindall Area
Technical areas, do we really need 'em? That's the question that Marcus, Luke, Pete and Vish are answering ahead of the Jason Tindall vs Mikel Arteta derby this weekend.Elsewhere, there's fear for the residents of Kenilworth Road as Captain Chaos Darwin Nunez heads to town, and we learn that an unus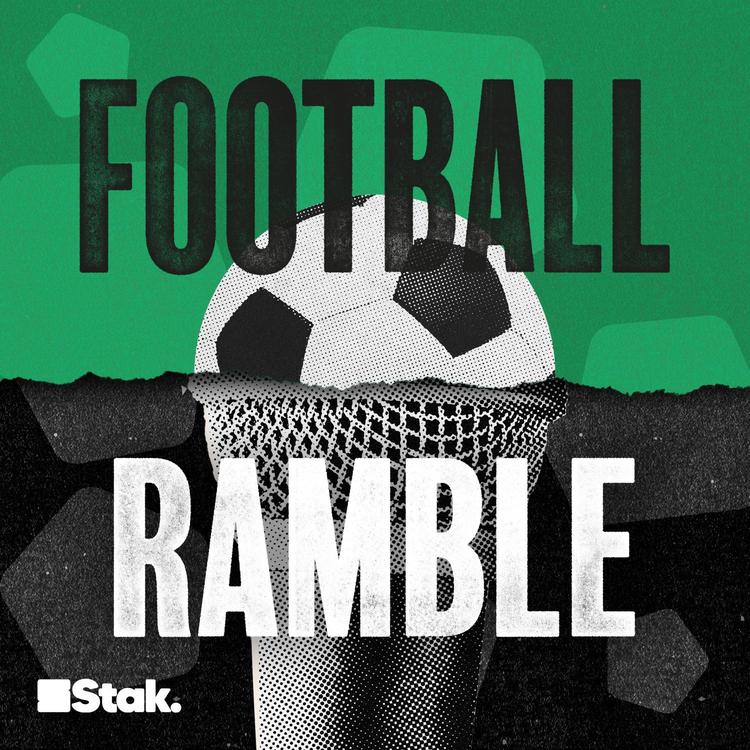 11/02/2023
Ramble Reacts: Newcastle's revenge and Arsenal's kryptonite
Miguel Almiron's at the wheel! Oh hang on, that's not a good thing though…Marcus, Pete and Jim look back on a double cupset in the Carabao Cup as Manchester United actually quite predictably got thwacked 3-0 by Newcastle, leaving Erik Ten Hag making exactly the same expression he always does.Plus, J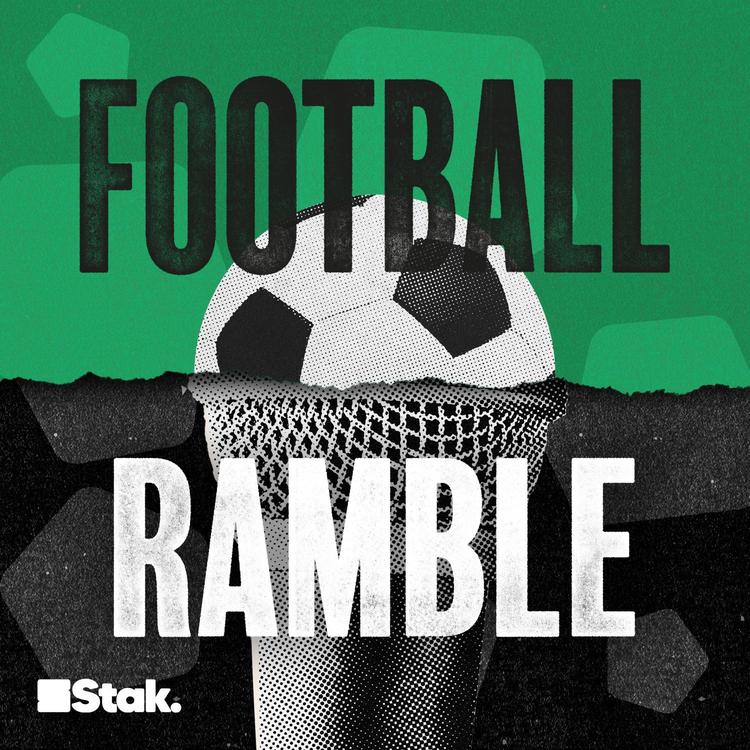 11/01/2023
The s**t shirt derby
Do people love Lionel Messi a little bit too much? That's the question that Media Darling Marcus wants answered after the latest Ballon d'Or.Today, he's joined by Jim, Vish and Pete to discuss that and explain why Manchester United vs Newcastle feels more like a stag do than a football match.Plus, P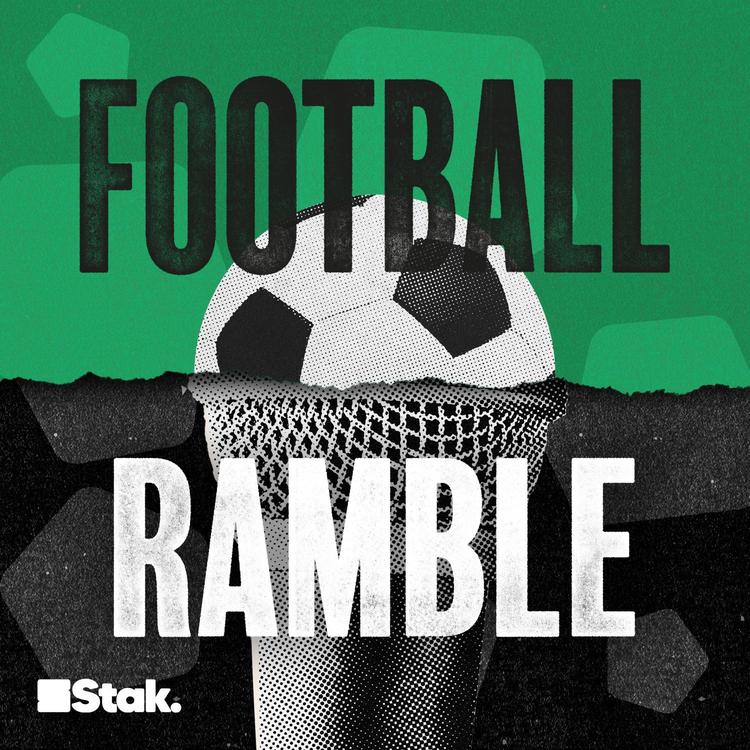 10/30/2023
Here's to the benchwarmers
Manchester United may have lost yesterday, but at least they have a really bad tackle from one of their former players 20 years ago on one of Man City's new players' dad to cling onto.Marcus, Jim and Pete look back on the Manchester derby, Antony's terrible cameo, and some even worse poetry about Ma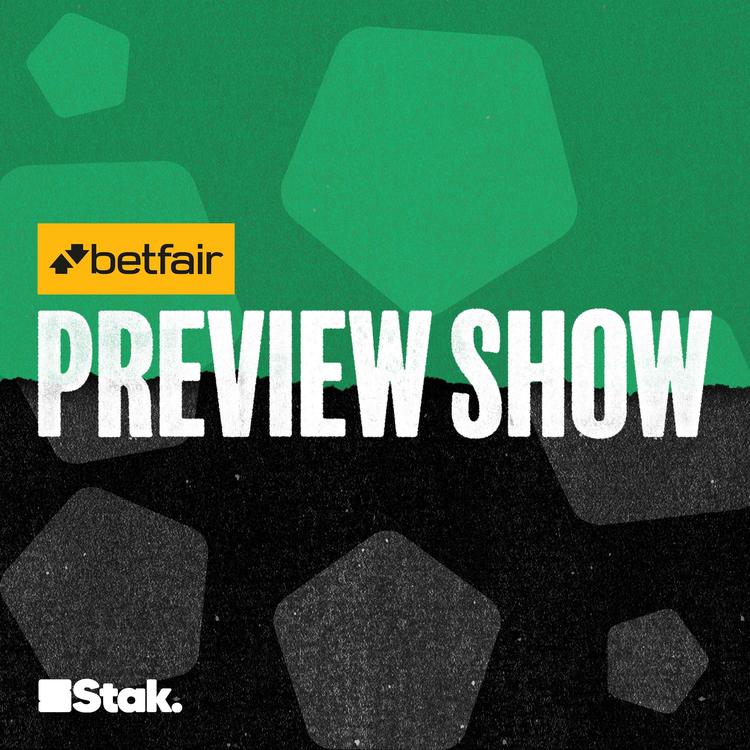 10/27/2023
The Preview Show: Tonight, you dine in hell
"A great victory for me and a great victory for justice!" No, that's not one of us after this week's Jack's Encyclopaedia - that's literally the president of FIFA.Marcus, Vish, Jim and Andy are here as Gianni Infantino strikes again, the Premier League's scheduling genius' strike again, and Harry Ma